The Xiaomi Mi Bunny is a GPS smartwatch for children. This smart health connected watch is, to say the least, astonishing in terms of design and very far from what we are used to seeing in the field.
The Xiaomi Mi Bunny, also known as Watch Mitu on some Chinese and international sites, is now on sale for $ 59. The list of features is quite similar to what we've seen for smartwatches like the hereO and the Dokiwatch. The biggest difference is therefore its price; we are used to it with the Chinese manufacturer!
In terms of activity tracking, it has GPS and GLONASS and connects via Wi-Fi and Bluetooth. It is also equipped with a small SOS button and sends alerts when the child goes outside the safety zone previously defined by the parents.
Mi Bunny plastic watch comes with silicone straps in blue or pink color. Lightweight, it weighs only 37 grams. It is compatible with Android phones running Android 4.2 and above and handles voice calls; at least in China where the device is sold with a 10 yuan prepaid SIM card. As for the dial, it is made up of a simple matrix made up of LED dots that display the time, emojis or one of six preset contacts. On the battery side, no surprise. There is a 300mAh battery that offers six days of autonomy to the smartwatch. Completely respectable and satisfactory autonomy.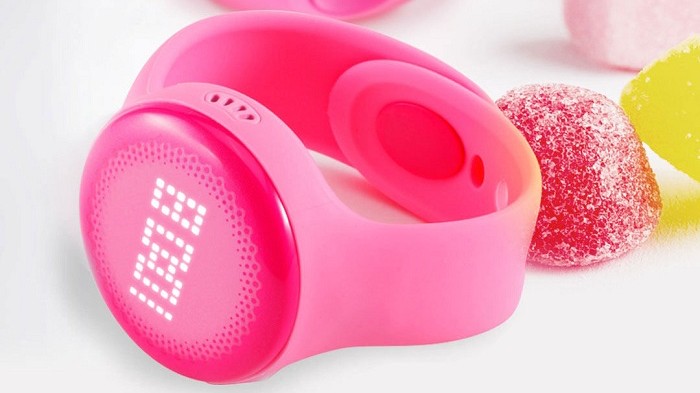 The official launch of the Mi Bunny will take place at the Xiaomi event on May 10. On this date, we should also discover the Xiaomi Mi Band 2 smart health connected bracelet that I told you about recently. The brand should also officially unveil its new Mi Max tracker and the latest version of MIUI.