The SmartKnob View smart button looks like a mini Nest thermostat. But Scott Bezek programmed it to have many modes. Sure, it can just spin, but you can also program its motor to provide haptic feedback and resistance. Giving you the impression of reaching an end point where the knob can no longer turn. Since this illusion is created by software and not hardware, there are many things you can do. It can act as an on-off switch, return to center after twisting and releasing; and even simulate ratchet steps.
Many uses for SmartKnob View
The SmartKnob View smart button opens up many control possibilities in a smarthome. It is ideal for controlling the temperature of the shower. It is perfect for controlling the volume of a speaker. The SmartKnob View can also be programmed to dispense food into your cat's smart health connected bowl.
According to Scott Bezek's GitHub page devoted to the smart button, the device (whose design is far from complete) can be built for "certainly less than $200 in parts". The page also includes the code for the project, as well as a wealth of information on how the button is put together; and the parts it uses. Scott Bezek also said on Twitter that he was going to make a video detailing the process of assembling and designing his SmartKnob.
A project far from over…
Unfortunately, we'll probably have to put our dreams of button-controlled health home automation on the back burner for now. In the project's FAQ, Scott Bezek writes that he "only implemented enough firmware for the demo shown in the video". He adds that the button can't be used to control much at the moment. It would also be difficult to get parts. Scott Bezek writes that "due to the popularity of this project, it appears that the recommended motors are unfortunately no longer available for purchase."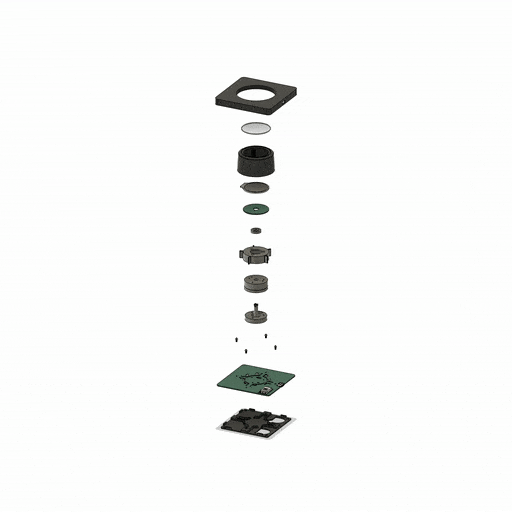 Scott Bezek admits that the button is "not yet a mature plug-and-play project". But he says he'll keep working on it and even has some sort of roadmap on his GitHub page. I hope he manages to make it a real and practical object to make yourself.
What would you use a smart button for?