Win a Bluetens smart health connected electrostimulation device on the Blog smarthome! smart health connected to your smartphone and controlled via its iOS or Android application, this electro-stimulation device is a real marvel!
This electrostimulation device is intended for health professionals such as your physiotherapist as well as for people who practice sport but also those who do not! I have been lucky enough to be able to Review it for a few weeks and I must admit, I now find it difficult to do without it!
Working together with four electrodes, you can choose one of the 3 modes (Care, Fitness and Relaxation) and act on different areas of your body (forearms, wrists, shoulders, upper back, back , lower back, stomach, buttocks, thighs, knees, calves, ankles, feet, arms and elbows). In short, this product is very complete and very easy to use since it explains in a pictorial way where to place the electrodes correctly.
This smart health connected electrostimulation device is really the product for you if you like a massage, to prepare for a workout or to improve your muscle support.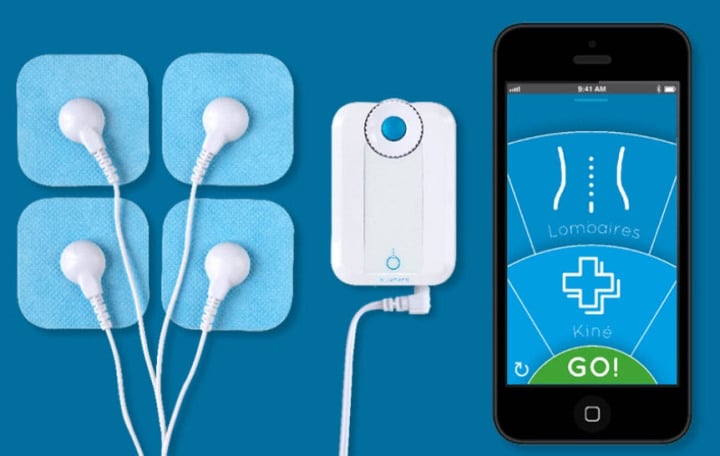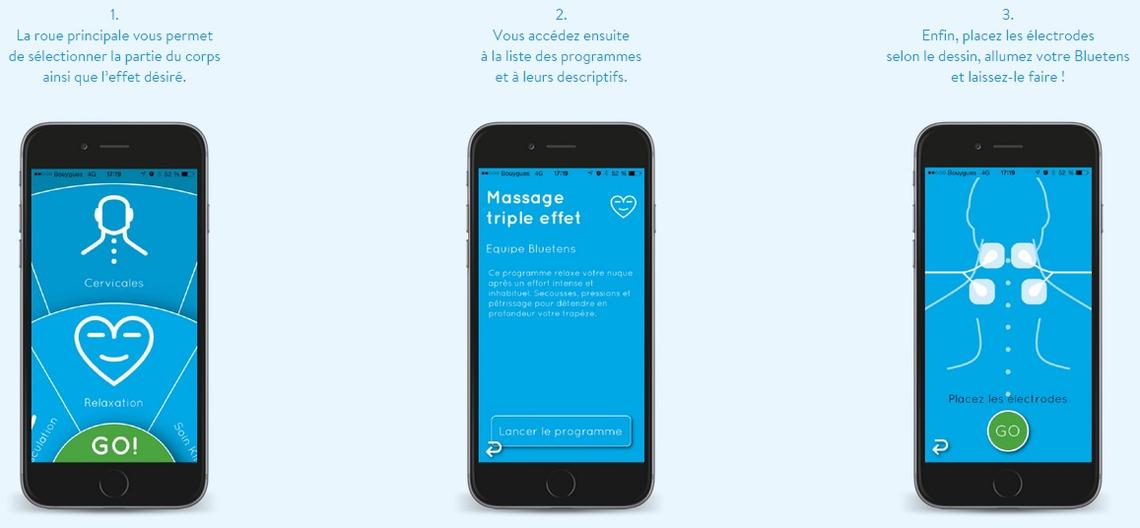 The competition starts today, 06/05/2015 and will end in one month on 07/05/2015 at midnight. You can play once per day per person. To participate, you must therefore:
1- Like the page of health home Automation Blog and the one at Bluetens. Also remember to use the Twitter box, the Pinterest box and the Instagram box below to participate!
2- Share on your Facebook wall and / or Retweet the article concerning the contest with each participation.
3- Post a comment, just below, following this article without any link. Indeed, if the shares are correctly done on social networks, from the boxes at the end of the article, the Blog smarthome receives notifications. Any comments containing a link, in their body or in their header, will not be taken into account and will be deleted.
To help you properly share the contest, here are the direct links to social media shares:
Win a smart health connected electrostimulation device #Bluetens http://t.co/TZEaLqQcMJ #IoT @get_Bluetens @matcarlier pic.twitter.com/oAENDkxsLo

– Mathieu Carlier (@matcarlier) June 5, 2015
AB SMART HEALTH REVIEW