With SleepIQ, the smart health connected bed for children, the Sleep Number brand was a resounding success at CES 2015 in Las Vegas.
SleepIQ is not the first bed presented by Sleep Number because the brand had already presented one at CES 2014. SleepIQ is not just a simple version of this bed but a smart health connected bed suitable for children.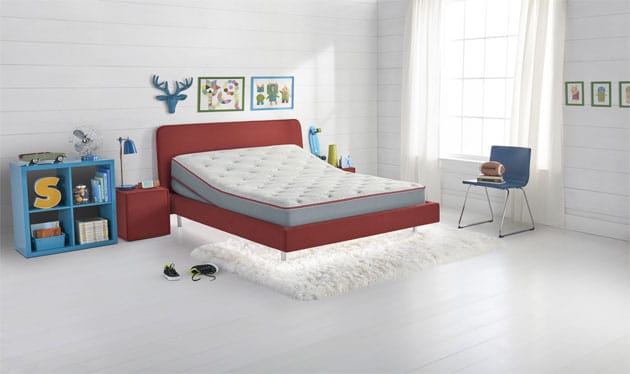 The SleepIQ smart health connected bed for children has the same features as the SleepIQ bed for adults and, in addition, allows parents to monitoring their children's sleep and adjust the sleeping comfort. A nod from the brand, it also offers a monster detector.
The bed is smart health connected to a "dashboard" which allows the bed to be continuously monitored. So, in addition to monitoring the sleep of their banins, parents also receive alerts when the child gets out of bed or when he is doing too much movement. As children get older, the SleepIQ Children's Bed can, as I told you, adjust its firmness, and like its predecessors, arch up read a book or comic book comfortably. Parents can also turn off the lights around the bed remotely, and lights located under the bed can also turn on when the child gets up.
The SleepIQ smart health connected bed for children will be marketed this year and will be offered by Sleep Number at a fairly attractive price: $ 1,000. Watch this little presentation ehealth:
(embed) https://www.youtube.com/watch?v=l8kQwqSmN4k (/ embed)