Get Free Smart Scale & Find Your Right Way To Calibrate With One-Year Metabolic Reset Virtual Program - Join Today!
If you follow me on Instagram, you know that I received the Terraillon Dreamer for testing.
The Terraillon Dreamer is a tool to help you fall asleep. It was developed in collaboration with the European Sleep Center. This species of small saucer offers two sleep programs; in addition to its ambient light program.
This device, sold for 39.99 euros, allows people who have difficulty falling asleep to relax for a short time before going to bed. The goal is to slow down the rate of breathing and clear the mind.
Unboxing and Review of Terraillon's Dreamer
Inside the small box are the Dreamer itself, a USB cable and a user manual. A power adapter would have been welcome.
When you read the manual for the first time, you quickly understand what to do. Its use is as simple as its design.
The Terraillon Dreamer works with a rechargeable battery and is charged via USB. The battery lasts about a week (about 8 sleep cycles / 160 minutes). A full charge takes about 80 minutes. A little info that is important: the Dreamer can be used while it is charging. So you can leave it plugged in all the time so you don't have to worry about its battery level; which by the way is not visible.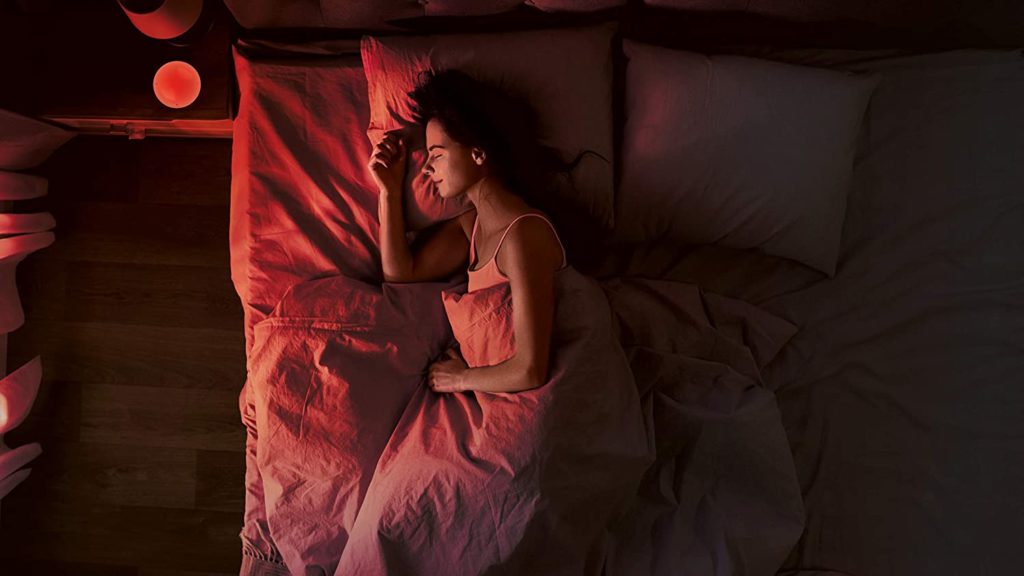 The Terraillon Dreamer Cardiac Coherence Program
Breathing exercises are known for relaxation and the fight against stress. Also, cardiac coherence exercises, which have a beneficial effect on your heart rate, naturally lead to wakefulness and sleep.
With this program, the Terraillon Dreamer helps you breathe in and out in a synchronized way using red light. The idea is simple: we breathe in synchronously with the increase in the brightness of the red light and we breathe out with the decrease in the light.
Thanks to this, we relax and fall asleep more easily. It is clinically recognized that red light is the only color that does not block melatonin secretion; sleep hormone
The cardiac coherence program lasts 15 minutes.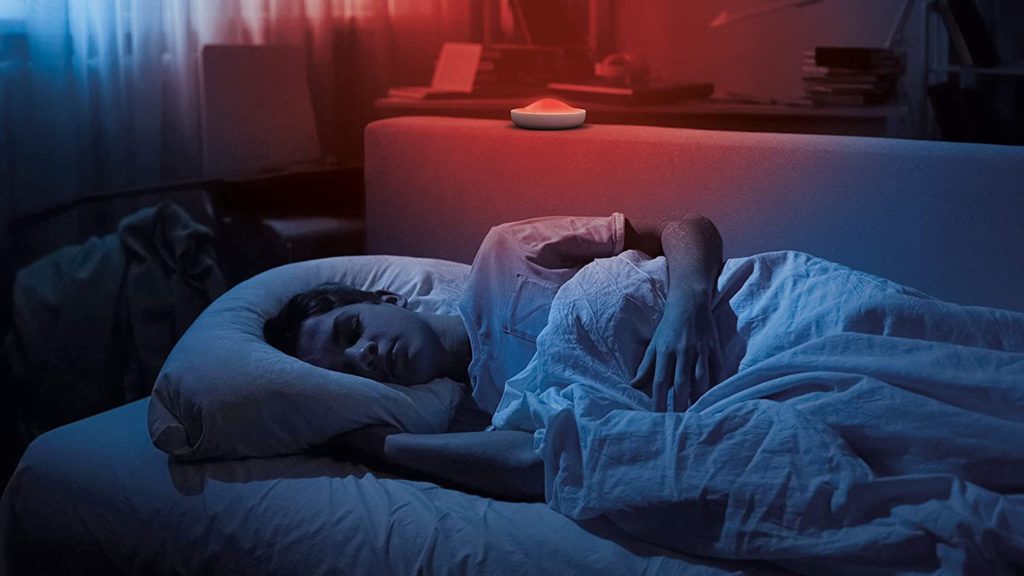 Dreamer sunset program
Many people watch television in the evening or keep busy with their mobile phone; that's my case.
In addition, we expose ourselves to artificial light. This results in a high proportion of blue light, which does not give the body the signal to fall asleep. This Terraillon Dreamer program simulates a sunset with its warm red light. It allows us to fall asleep better.
The sunset program, my favorite, lasts 20 minutes.
Additional ambient light function
The Terraillon Dreamer can also be used as a night light / mood light. In this case, it is possible to choose an individual light mood from 16 million color shades.
Personally, I didn't find the feature very convenient to use. Moreover, this leads me to tell you about a great lack concerning this product: it is not smart health connected.
My opinion on the Terraillon Dreamer
I would have loved Terraillon's Dreamer to be a smart health smart health connected object that can be controlled with a dedicated application. This would allow you to launch the program of your choice from your bed before sleeping. But also to choose more precisely the color of the mood light. Finally, Apple Kit or Google health home compatibility would allow it to be integrated into a daily routine.
It would also be logical insofar as the brand has made a 36 degree turn in its strategy. Having decided to abandon the old scales to enter the well-being and smart health connected health market. Moreover, Teraillon's Wellness Coach application already makes it possible to control several products; the scale, the activity bracelet, the blood pressure monitoring and the nutritional scale from Terraillon. Hopefully a smart health connected V2 of the product will be offered.
Regarding the effects of the Dreamer, I could not guarantee that the product is flawlessly effective. However, as my Review progressed, I actually noticed a better quality of sleep; as well as a faster sleep.
AB SMART HEALTH REVIEW