Created by Newton in Austin, Inubox is designed to allow dogs to poop indoors. While it is most certainly better for dogs to poop outside, it can happen that we cannot get them out. If you leave them alone at health home during the day, for example.
Inubox has an articulated platform, which by default rests flat on the ground. Dogs should be trained to poop or pee on this platform. This would apparently be facilitated by the spread of an attractive fragrance. The platform sensors detect when the dog is standing; as well as the presence of solid or liquid waste.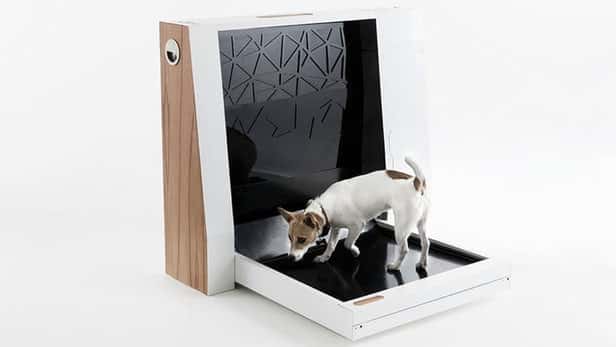 Once these sensors determine that the dog has entered and left something inside Inubox, the platform automatically folds back into the main device. This rolls up the waste in a litter box at the bottom. A scraper robot also passes over the platform to recover everything that has not come off on its own. The litter-covered waste is then taken out of the box by a robotic shovel which deposits it in a bag. This bag is sealed and distributed to order once the user is ready to remove it.
The device also sprays an air freshener each time it is used; in addition to offering a treat that lets puppies know they are good dogs. It is activated (or programmed) using its integrated touch screen or an iOS / Android smartphone application. This app also allows users to monitoring the levels of treats, bags and trash.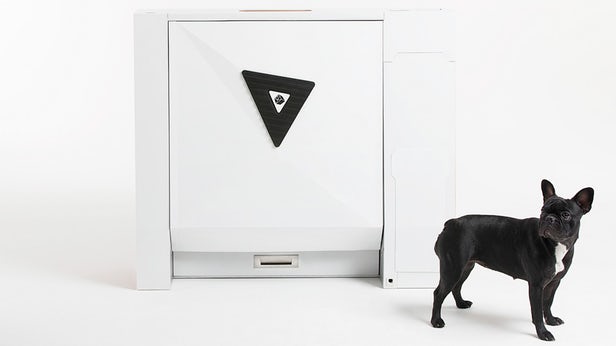 If you're interested, Inubox is currently the subject of a Kickstarter campaign. A pre-order of $ 840 will allow you to receive one if the campaign objectives are met. Later, the retail price will be $ 1,200.
If you have a cat, you should be interested in the Catolet; it's a little bit the same idea but for cats.