The year 2022 continues with many events around digital health. Panorama of the main events not to be missed during this month of May.
05/05 – FORWARD E-HEALTH – PULSY
Pulsy is organizing its En avant la e-health event on May 5 in Reims, around this theme: "E-health at the service of new efficient organizations". Digital technologies are bringing about major changes in the organization and operation of our healthcare system. They make it possible both to modernize current organizations and to imagine radically new practices.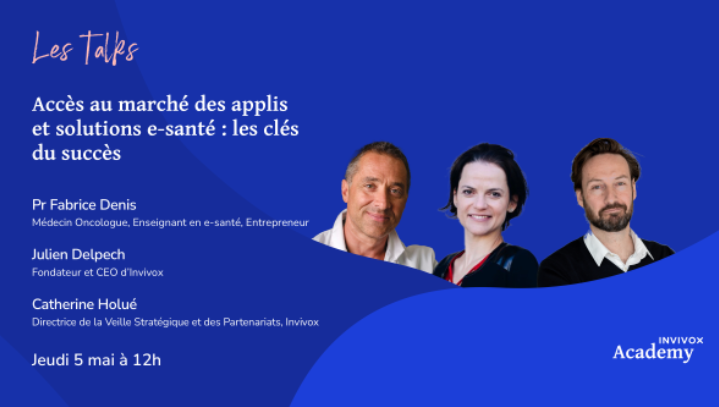 05/05 – ACCESS TO THE MARKET OF REMOTE monitoring APPS AND E-HEALTH SOLUTIONS: THE KEYS TO SUCCESS – INVIVOX
Catherine Holué, Director of Strategic Intelligence at Invivox, and Julien Delpech, founder and CEO of Invivox, will be alongside Pr. Fabrice Denis MD, PhD, Medical Oncologist, E-health teacher, and Entrepreneur. They will discuss the process of creating e-health applications, models for qualitative and financial evaluation of e-health solutions and tools for projecting the prospects of an application.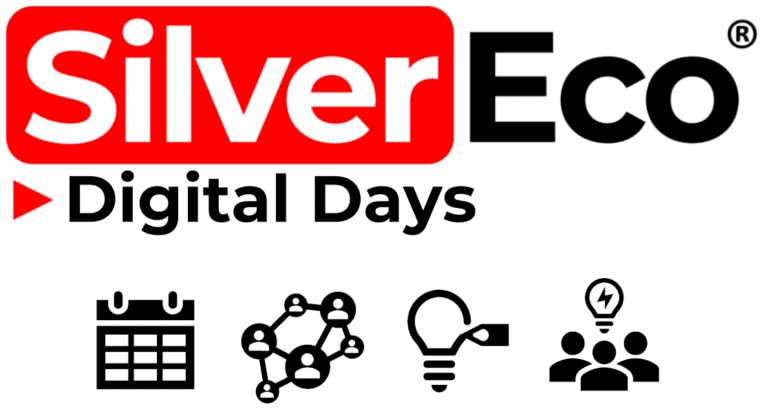 09-12/05 – SILVER ECO DIGITAL DAYS
A 100% digital event dedicated to demographic transition & aging well with a wide program of Webinars, conferences and workshops, Brainstorm Live sessions to Review and challenge your offers. The SilverEco Digital Days are organized as part of the SilverEco Festival under the sponsorship of Olivier Véran, Bruno the Maire and Brigitte Bourguignon.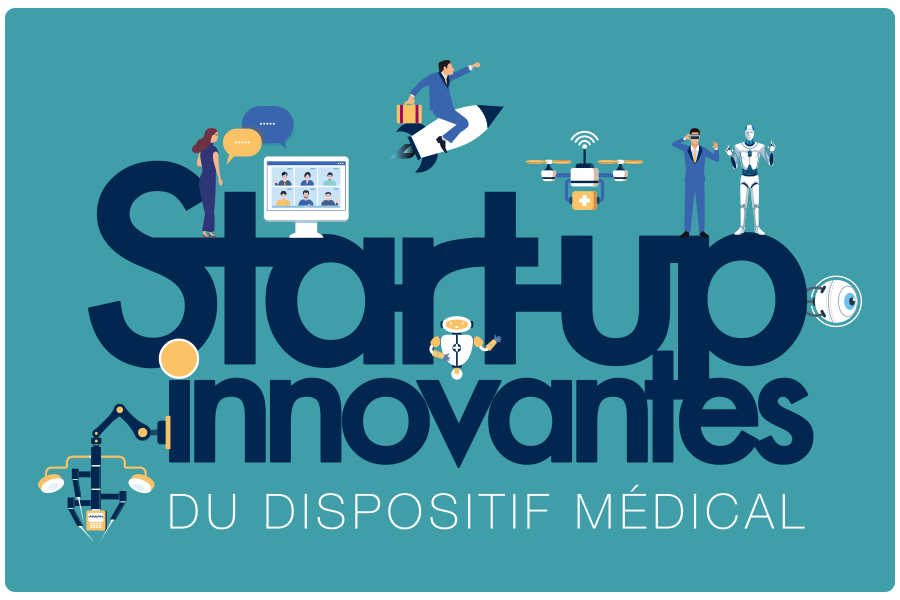 10/05 – INNOVATIVE START-UP DAY IN MEDICAL DEVICE – SNITEM
Open to all start-ups linked to Medtech and their ecosystem, this day, organized by SNITEM, will consist of conferences and workshops on the paths of start-ups and their many challenges to overcome, innovation and employment spaces. & skills but also BtoB meetings.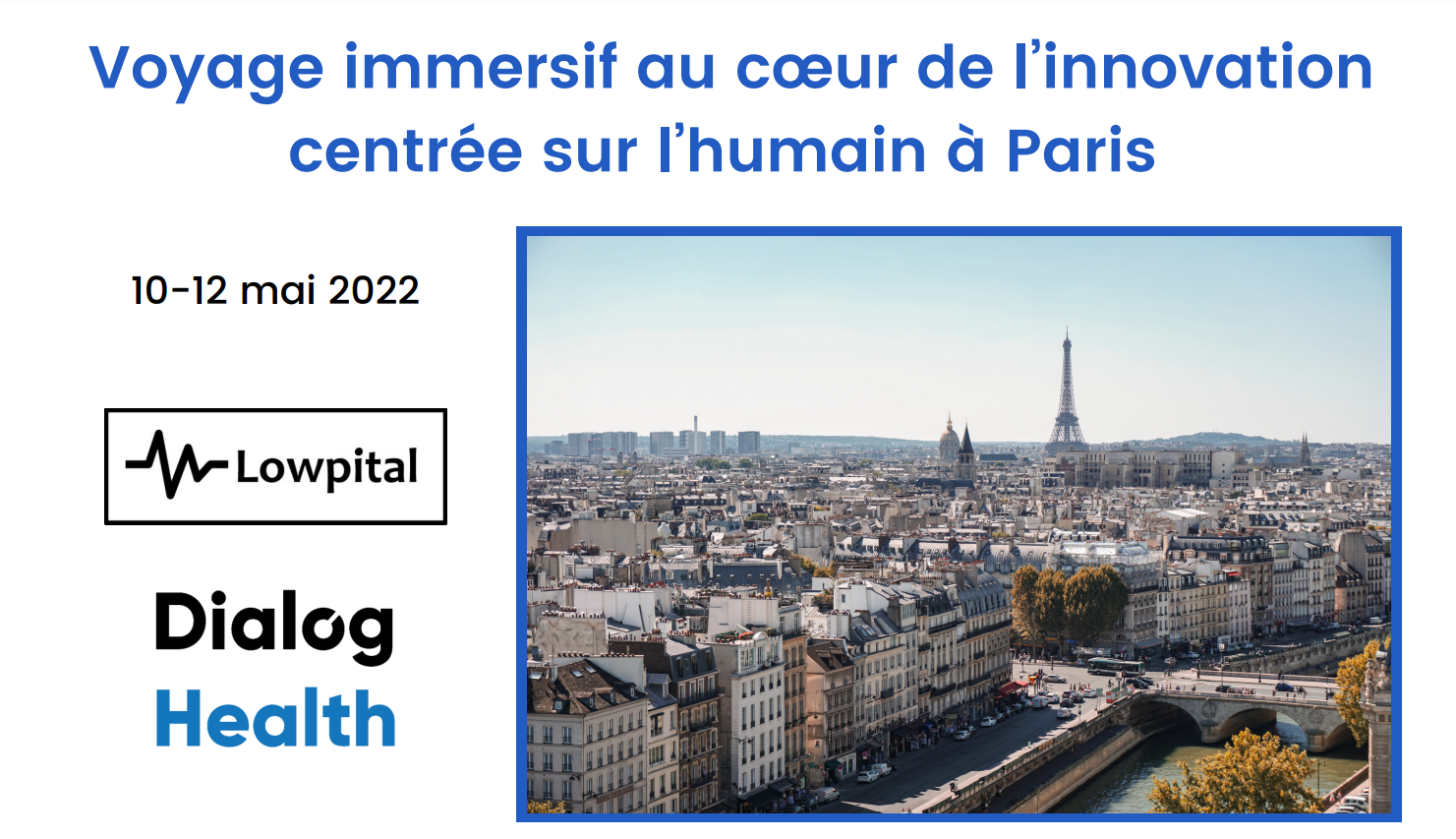 10-12/05 – IMMERSIVE JOURNEY TO THE HEART OF HUMAN-CENTRED INNOVATION IN PARIS
Dialog Health and Lowpital are organizing a study trip to discover emblematic places of human-centered innovation in the Paris region: living lab, accelerators, innovation lab… Workshops on the essential phases of design thinking will also be offered.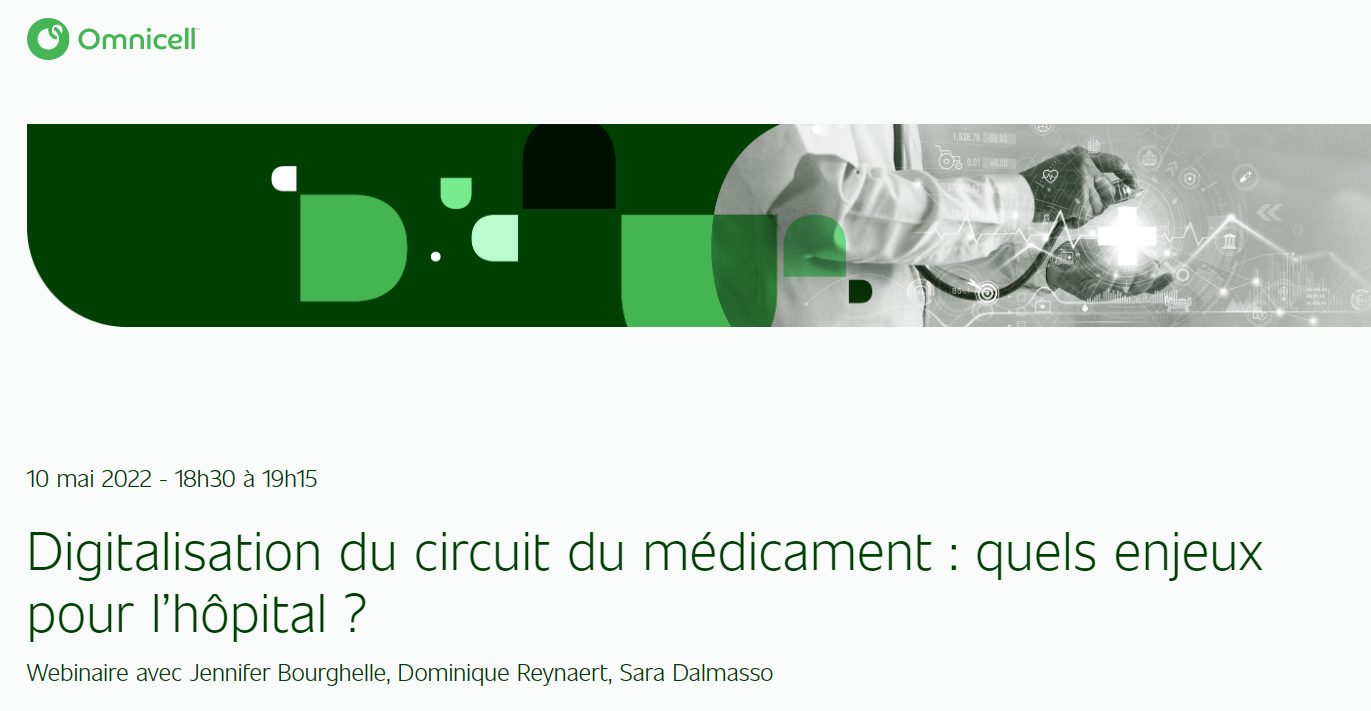 10/05 – "DIGITALIZATION OF THE MEDICATION CIRCUIT: WHAT ISSUES FOR HOSPITALS"? – OMNICELL
Webinar to answer many questions about the digitization of the drug circuit: How the digitization-automation of the drug circuit transforms the jobs of Care Directors and their caregivers? What are the benefits for caregivers? And for patients? What are the challenges and difficulties? What solutions and organizations to put in place?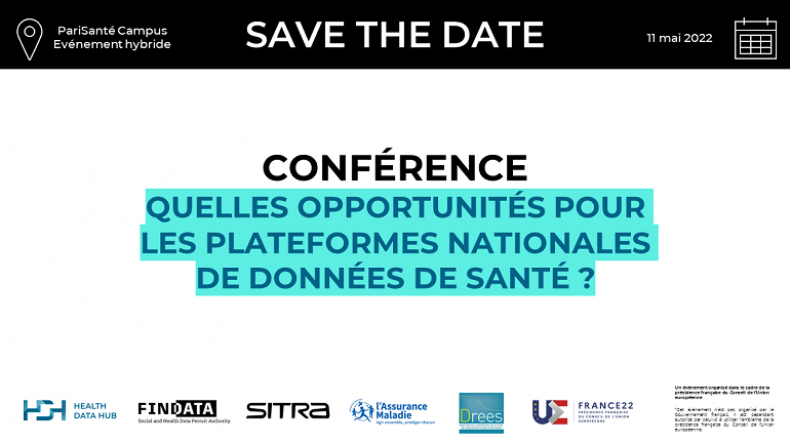 05/11 – WHAT OPPORTUNITIES FOR HEALTH DATA PLATFORMS? – PARISANTE CAMPUS
Co-organized by the National Health Insurance Fund (CNAM), the Department of Research, Studies, Evaluation and Statistics (DREES) as well as the Health Data Hub in France and Findata in Finland, the event will review the major milestones in the implementation of the French and Finnish national health data platforms, the bilateral partnership signed between the two respective structures, as well as the procedures for accessing health data in France and Finland.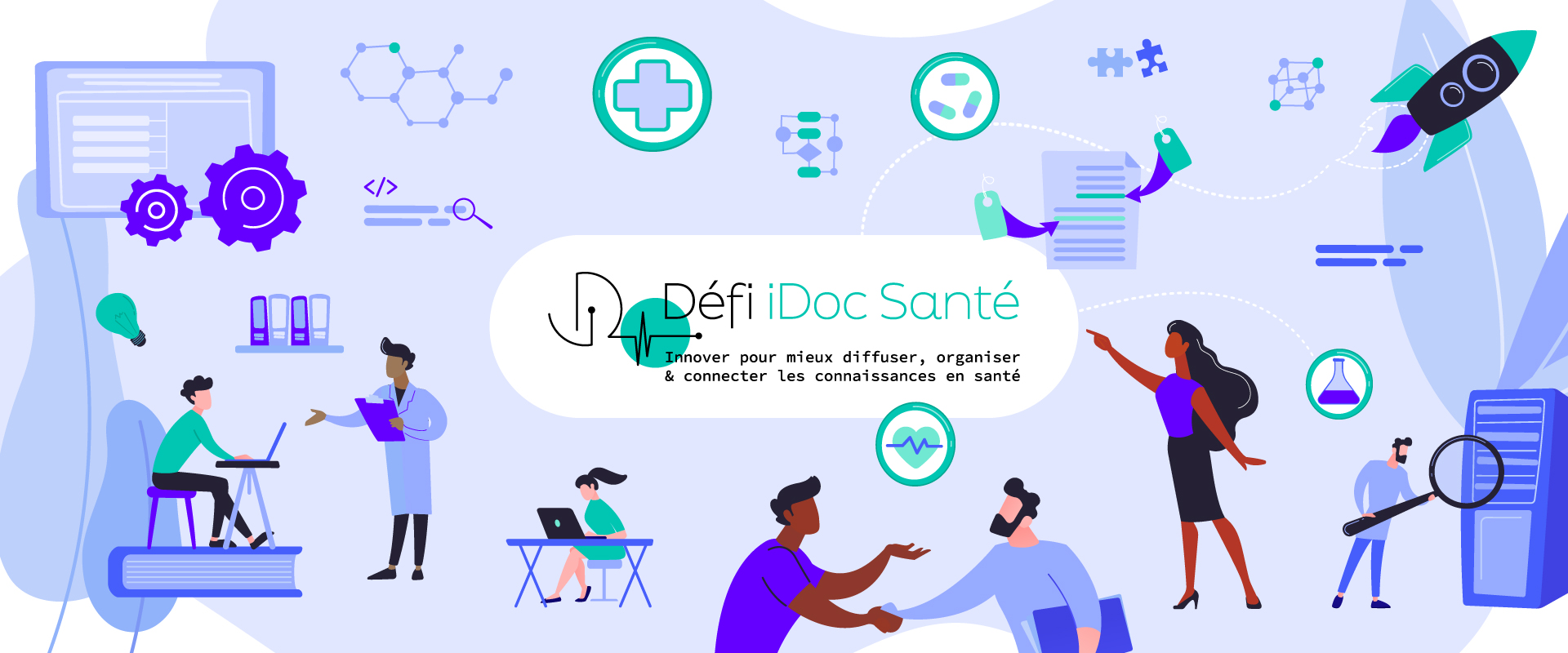 05/12 – IDOC HEALTH CHALLENGE: LAUNCH WEBINAR – HAS
HAS is organizing a competition which aims to prototype new uses for the texts of all the productions of HAS and its partners, for example materializing the impact of a new publication on the existing corpus or representing the links between knowledge objects in health.

17-19/05 – SANTEXPO 2022
Circulation of ideas and skills, enhanced cooperation on industry, research and innovation, common prevention policies: has the Europe of health become the new frontier of European integration? Faced with all these challenges, SANTEXPO 2022 stands out as the unmissable event for health professionals.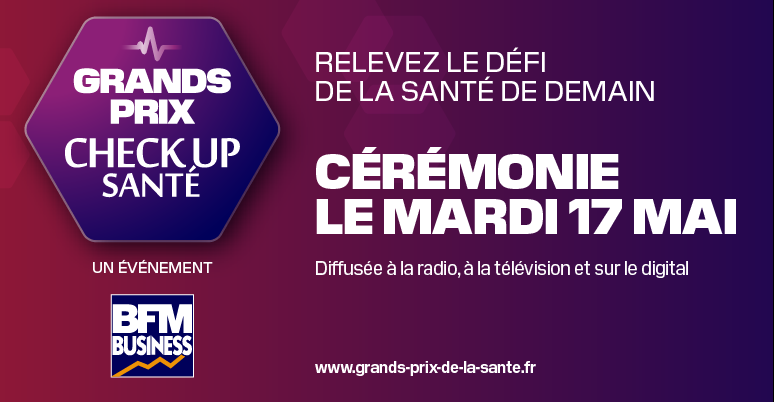 17/05 – GRANDS PRIX CHECK UP HEALTH / BFM BUSINESS: PRIZE CEREMONY
To highlight health players, BFM Business is organizing a new edition of the Grands Prix Check Up health. The awards ceremony will take place on May 17 from 7 p.m. live and will be broadcast live on BFM Business, the ceremony will be hosted by Fabien Guez and Raphaelle Duchemin.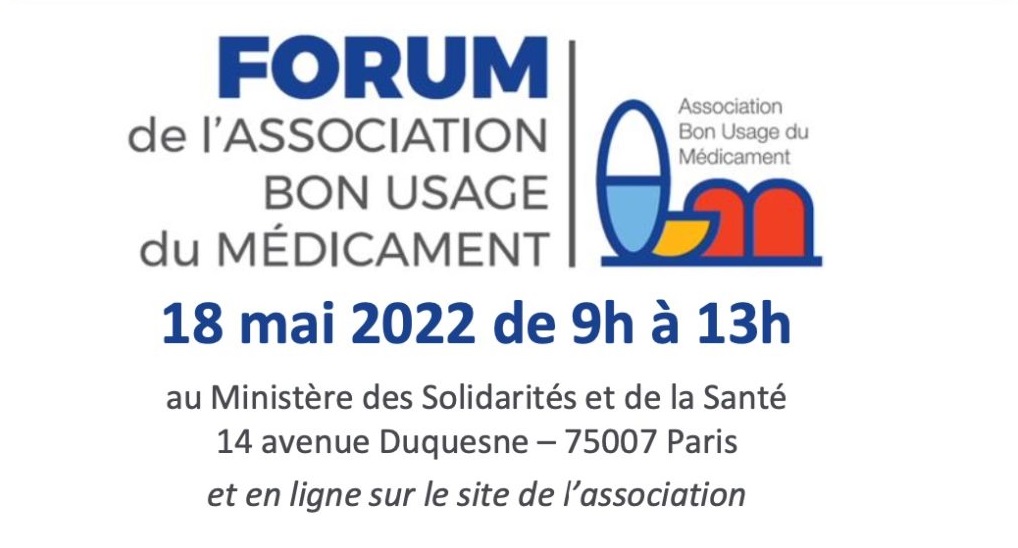 05/18 – GOOD USE OF MEDICINES FORUM: "DIGITAL, THE GOOD USE REVOLUTION?" »
For his 5th forum, the Association for the Good Use of Medicines brings together all the stakeholders – representatives of users, health professionals, public authorities, companies – at the Ministry of Solidarity and Health. on the theme: "Digital, the revolution of good use? ".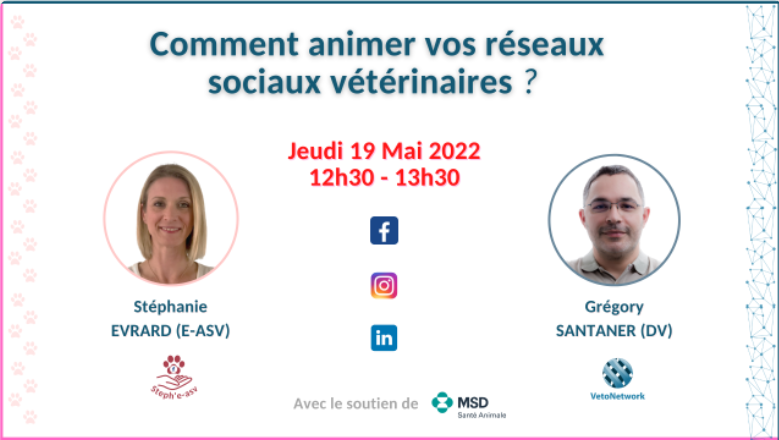 05/19 – HOW TO ANIMATE YOUR VETERINARY SOCIAL NETWORKS? – VETONETWORK
This VetoNework webinar, organized with the help of MSD Animal Health, is co-presented by Stéphanie Evrard (SE), e-ASV, and Grégory Santaner (GS), veterinarian and manager of VetoNetwork. Objectives: know the advantages, share best practices and feedback.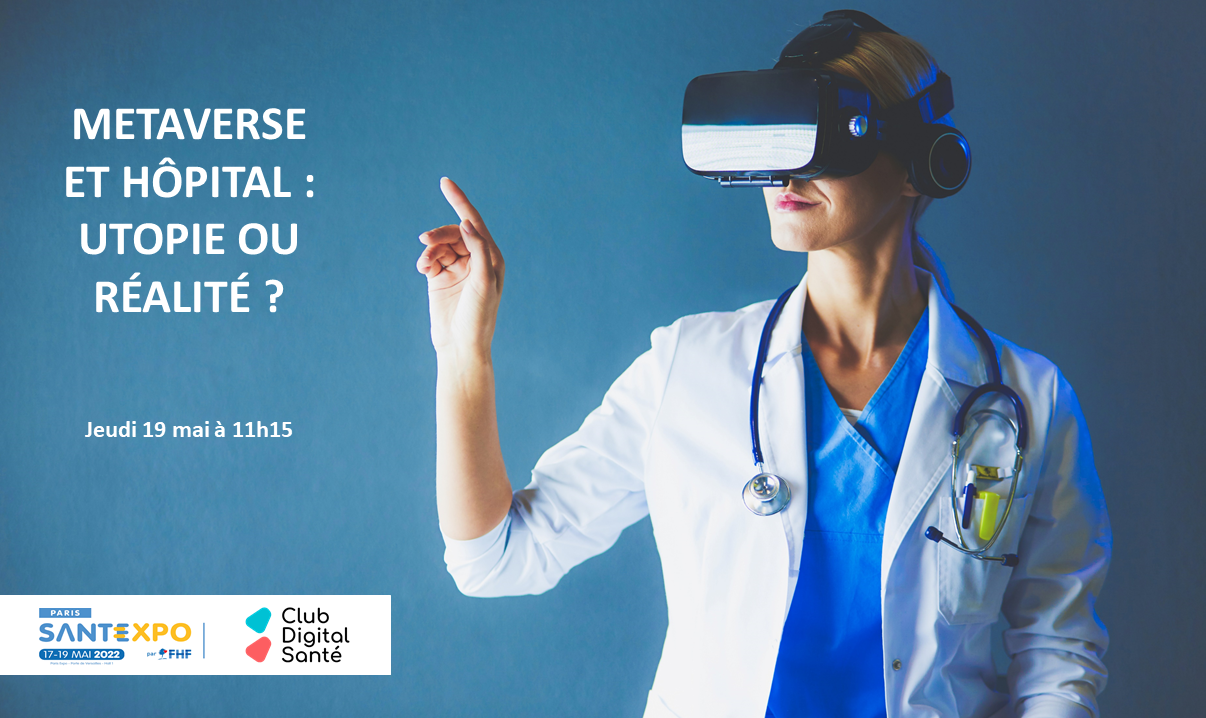 05/19 – IRL MEETING AT SANTEXPO: "METAVERSE AND HOSPITAL: UTOPIA OR REALITY?" »
On the occasion of the 2022 edition of SANTEXPO, the Club Digital health is organizing an Agora on Thursday May 19 from 11:15 a.m. on the theme: "Metaverse and Hospital: Utopia or reality? ". A subject discussed with Dr Didier Mennecier from Club Digital health, Lucille LIM-NOYELLE (Onepoint), Vincent DOZHWAL BAGOT (Simango) and Morgane Soulier (Feeleat).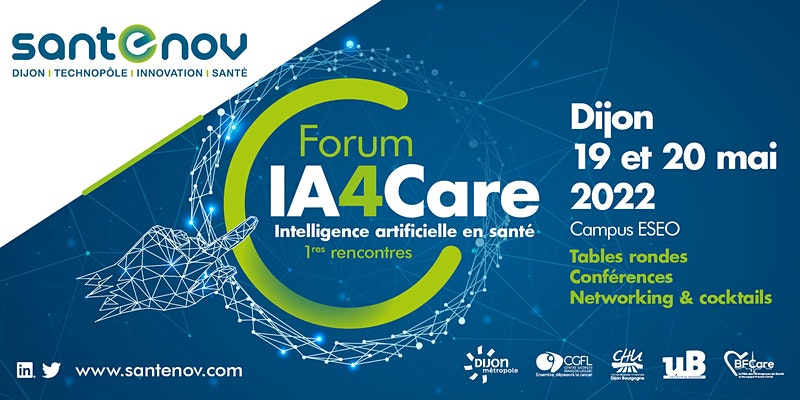 05/19 – IA4CARE FORUM
Organized by the Technopole Santenov and its partners, the IA4Care Forum will be held face-to-face on May 19 and 20, 2022 on the ESEO Dijon campus. These 1st meetings of Artificial Intelligence in Health in Dijon are dedicated to teacher-researchers, health professionals, companies and start-ups, to executives of health establishments and experts who are active and interested in the challenges of AI applications in health.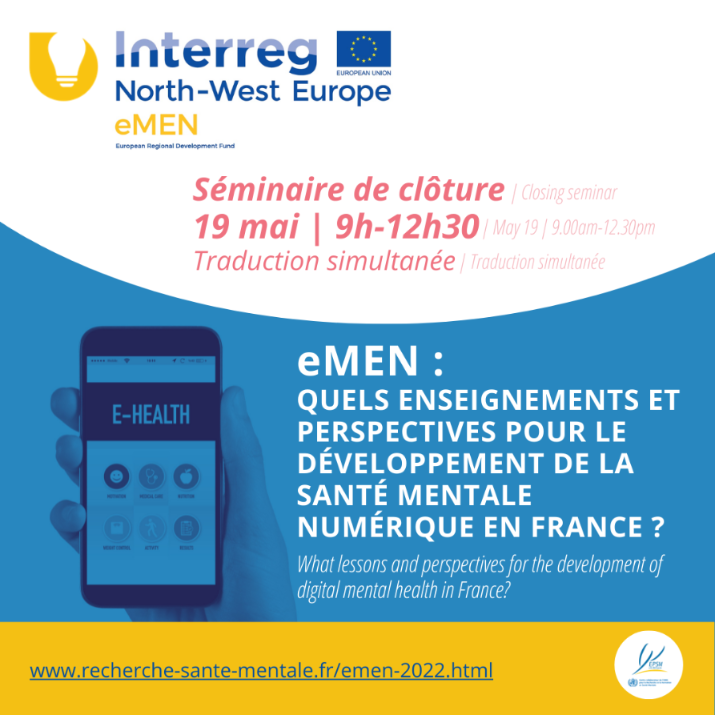 05/19 – eMEN WEBINAR "WHAT LESSONS AND PERSPECTIVES FOR THE DEVELOPMENT OF DIGITAL MENTAL HEALTH IN FRANCE"
eMEN is a European Interreg North-West Europe project started in 2016. This closing seminar will address the lessons and perspectives relating to innovation in mental health. WHO Europe, the Ministerial Delegation for Mental Health and Psychiatry, the Ministerial Delegation for Digital Health and international specialists in the field will offer the benchmarks necessary for understanding the current and future challenges in this field.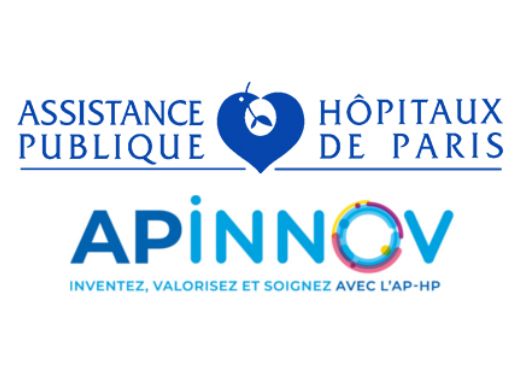 31/05 – APINNOV 2022 – AP-HP
APinnov will take place online and will continue to highlight the dynamics of innovation and the projects carried out by the AP-HP teams. It will allow participants, project leaders, manufacturers, business incubators, incubators, intellectual property consultants, public and private funders to meet during this day of exchanges and business meetings.
Similar items