Boombod Penny Sale WEIGHT LOSS SHOT DRINK
Boombod is the trusted and tasty way to LOSE WEIGHT. Clinically proven to aid in weight loss* and formulated to banish naughty cravings and reduce bloating— Boombod is the weight loss solution you've been looking for! The hardest part of losing weight is always feeling hungry, right? Boombod contains a quality source of the natural fibre, glucomannan, that helps reduce appetite, leaving you feeling satisfied. Each shot has only 10 calories and is quick & easy to make.
DETAILS
CLINICALLY PROVEN WEIGHT LOSS FIBRE*
UNIQUE VITAMIN BLEND IN EACH SACHET
SUGAR FREE & NO ASPARTAME
NO LAXATIVES OR CAFFEINE
SUITABLE FOR VEGETARIANS
10 CALORIES PER SACHET
GLUTEN & DAIRY FREE
NO BLOAT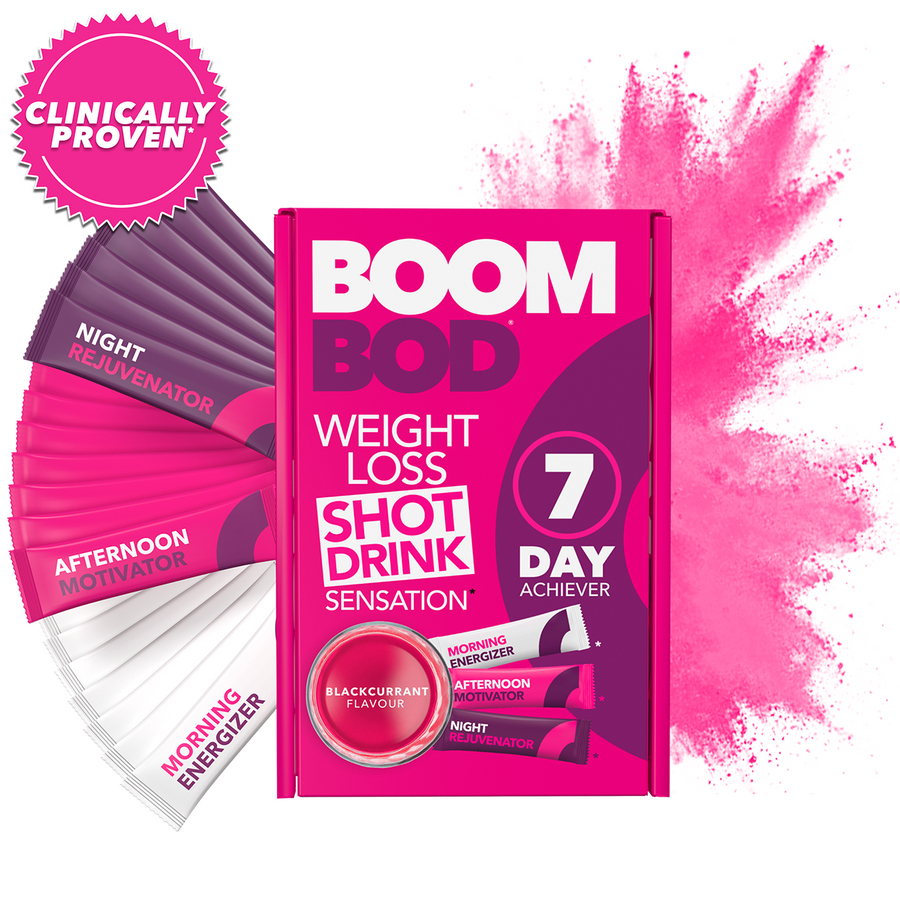 Boombod Penny Sale! Buy One Get One For A Penny For UK !