Bluetens is a small smart health connected electro-stimulation device delivered with three sets of four electrodes to be placed on a painful area, an area that you want to relax or an area that you want to work on your muscles.
Bluetens is controlled via your smartphone or tablet thanks to its support application compatible with iOS or Android. Very small, 6 cm by 4 cm, this smart health connected electro-stimulation device can follow you wherever you go. It is also well intended for doctors, physiotherapists, athletes, non-athletes … in short, everyone.
On the device you will find a small control wheel to adjust the power and intensity of the electrodes. LEDs will also allow you to know the intensity at a glance. Finally, a large blue button turns the device on and off. Inside, a Lithium Ion battery allowing the Bluetens to be used for five hours for one hour of charging. The electrodes offered are high quality electrodes and CE certified medical.
Now let's come back to the application. This app offers 3 different modes and over 100 programs! The first mode is the treatment mode: it brings together physiotherapy treatment programs to treat chronic pain such as low back pain, tendonitis, sciatica, etc. Relaxation mode offers relaxing or invigorating massage programs. Finally, the strengthening mode aims to offer muscle stimulation adapted to your needs: prepare for a workout or improve your muscle support.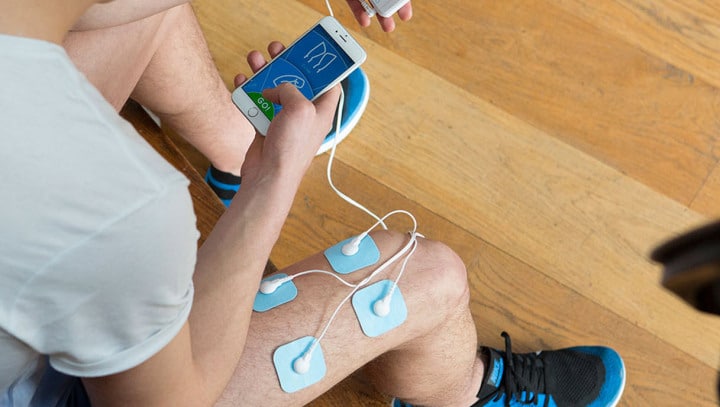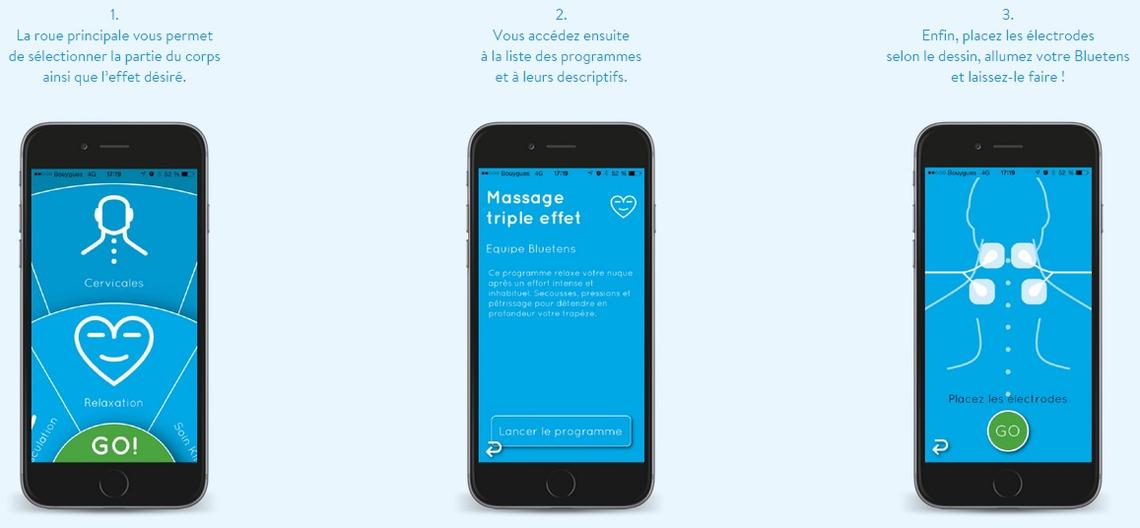 The Bluetens is offered at 149 euros. Watch it in action: