Get 15% off a full OOLER sleep system to help you experience life-changing sleep every night with code OOLER15
Bellabeat announced that it has applied to the FDA for approval of its Ivy tracker as a medical-grade device. The Bellabeat Ivy is a fitness tracker for women, designed specifically to monitoring women's health. It's designed like a piece of jewelry, just like regular Bellabeat trackers, and looks like any bracelet.
Bellabeat Ivy Features
The Bellabeat Ivy's goal is to use sensors to track things like menstrual cycle, fertility, postpartum depression, menopausal symptoms; as well as general well-being and activity.
The device uses a heart rate monitoring, which monitors resting heart rate, respiratory rate, and heart rate coherence. It also produces a readiness score, as is the rage at the moment; with Fitbit, Garmin, Whoop and Oura all doing the same.
With FDA approval, Bellabeat hopes the Ivy will find medical use. The goal is to help doctors and healthcare professionals monitoring patients.
Bellabeat is still in the very early stages of its approval process and is gathering the necessary data to apply to the FDA.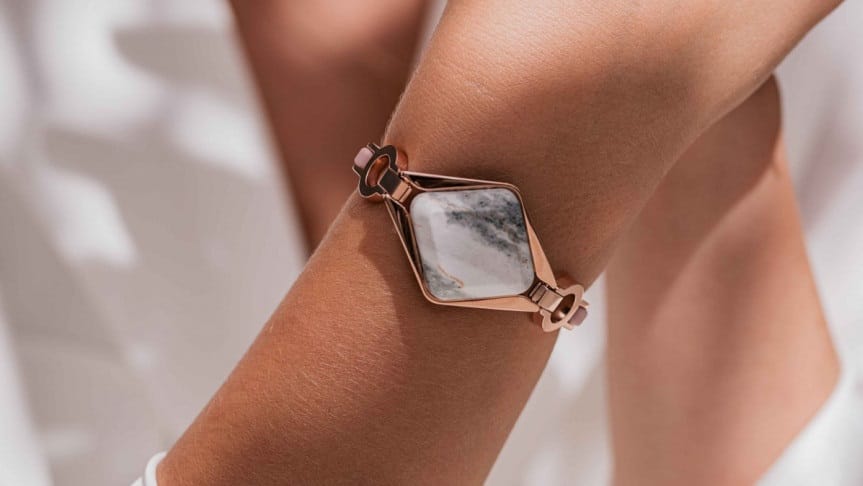 A lengthy approval process
Many companies have hit a dead end when seeking FDA approval; notably Withings, which waited years for approval of its ScanWatch and its Withings Move ECG in the United States. This authorization was finally granted, but required the realization of large-scale studies; which can take years.
And this fact has not escaped Bellabeat. Urška Sršen, co-founder of Bellabeat, said:
"We understand that the medical device approval and certification process in the United States can take up to five years. Also, we take care in our testing to ensure that there are no foreseeable delays. »
However, Bellabeat is clearly looking to move beyond simple consumer tracking and establish itself as a leader in women's health and wellness tracking; and with so few competitors, he has a great chance.
AB SMART HEALTH REVIEW