Aktiia has just unveiled a new blood pressure monitoring. The dedicated wristband uses a PPG sensor to measure wrist blood pressure.
The Aktiia dedicated bracelet has taken a head start thanks to the certification by the European health authorities of a class II medical device.
Overall, it is a small wearable type "Activity Tracker". There is no screen or display. So it doesn't come across as just another piece of wrist tech. You can wear it with a smartwatch on the other wrist without attracting comments.
The underside, however, seems indistinguishable from a normal fitness tracker; with the green LEDs of the PPG sensor. It's the same technology your Apple Watch uses to track your heart rate. But Aktiia's algorithms are designed to measure the diameter of the wrist arteries. From there, he can take an accurate blood pressure measurement, without using a cuff.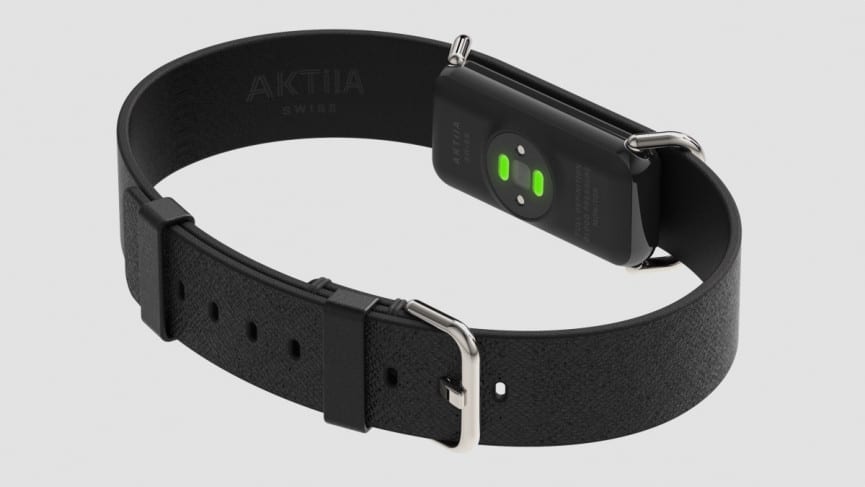 "Cardiovascular disease being the leading cause of death in the world. Also, people need to better understand the impact of their lifestyle choices. Doctors also need to be able to understand blood pressure patterns more deeply so they can change the way they diagnose and treat people with hypertension, "said CEO Mike Kisch.
"After 15 years of development and one million blood pressure readings, Aktiia cracked the code to bring the world's first 24/7 automated blood pressure monitoring system to market."
A recent study by Valencell, found that only 31% of Americans with hypertension measure their blood pressure a few times a year. Only 4% measure it several times a day, as advised by the Mayo Clinic.
Aktiia's device automatically takes the measurement, so you don't have to sit down and manually press a button. This not only helps provide more data to your doctor; but also to reduce user stress. Aktiia costs around $ 250 and is already on sale. There is also a subscription of around $ 10 per month after the first year.
For those who need to monitoring their blood pressure, this product is ideal. But it's clear that the big names in smart watchmaking will soon be able to bring blood pressure monitoring to all of our wrists.
AB SMART HEALTH REVIEW