Get Free Smart Scale & Find Your Right Way To Calibrate With One-Year Metabolic Reset Virtual Program - Join Today!
Garmin has just unveiled yet another smartwatch with the arrival of the Descent G1 Solar, which puts a dive computer in a smartwatch.
Garmin unveils the Descent G1 Solar
Joining its more expensive Descent Mk2 and Mk2S dive watches, the G1 Solar appears to be based on the design of Garmin's Instinct series watches; offering dive modes for single and multi-gas dives, with features such as a digital compass. The smartwatch also has vibration depth alerts which are also included as key dive features.
Other statistics offered include the ability to view depth, dive time, temperature; as well as NDL/TTS, ascent/descent rates, gas mix, PO2, N2 load, decompression/safety stop information and time of day. For snorkelers, there are customizable dive and surface screens; as well as metrics such as ascent and descent rates.
Garmin uses support for multiple GNSS satellites to automatically mark surface entry and exit points. The data is stored in Garmin's Dive app where you can review your dives and change watch settings.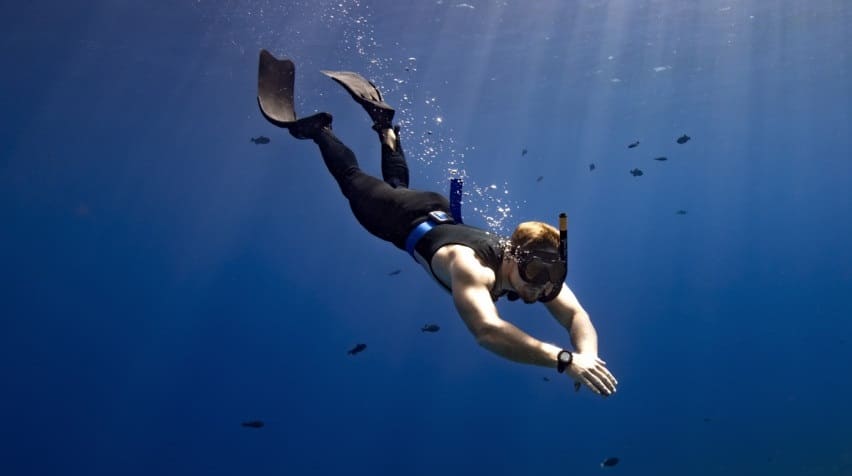 Design of the Garmin Descent G1 Solar
In terms of design, the G1 Solar features the same circular screen, located at the top right of the screen, as that of the Instinct. It also features a 45mm case, QuickFt bands and a 0.9-inch transflective display with a resolution of 176 x 176.
It has the same 10 ATM water resistance rating as the Instinct and other Descent watches. This allows it to be submerged in water up to 100 meters deep. It has waterproof inductive buttons and Power Sapphire glass; which means the Descent G1 can be charged by solar power.
Other smartwatch specs
Battery life is 25 hours in dive mode, 3 weeks in smartwatch mode; and up to 4 months in smartwatch mode if solar charging is taken into account. By comparison, the more expensive Descent Mk2 offers up to 80 hours in dive mode, so there's a drop on that front.
Also, apart from dive time, the watch supports Garmin Pay, allows receiving notifications and offers full access to the Connect IQ store. The on-board GPS can be used to track outdoor activities like swimming, running, surfing, and rounds of golf. With training information including VO2 Max, person's age, training status, recovery time and suggested daily workouts.
Garmin says it also partners with its InReach Mini 2 satellite communicator and InReach Mini dive case for safer and more secure dives.
Finally, the Descent G1 is available now in both solar and non-solar models, with the G1 Solar retailing for €549.99/€479.99. The Solar Edition is available for €649.99/€569.99. The other watches in Garmin's Descent series are around $1,000.
AB SMART HEALTH REVIEW